Agile experts gather in Paris to feast on content-centric app development
Alfresco Software, the open source enterprise content management (ECM) company, kicks off its developer conference in Paris today (October 20-21).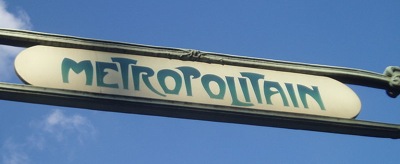 John Newton, co-founder of Alfresco, will keynote this week's event and also invite Brian Behlendorf, director of CollabNet — and Luke Kowalski, vice president in Oracle's corporate architecture group to share his stage.
The event is described by the company as a deep technical dive into both Content Management Interoperability Services (CMIS) and Alfresco's own open source ECM platform.
Behlendorf describes himself as an entrepreneur and consultant focused on the intersection of open source software communities and public policy. In 2009, he worked at the White House Office of Science and Technology Policy on its Open Government Initiative, which involved using idea-ranking and collaborative authoring tools to set an agenda for Open Government.
This Paris developer conference is backed by Oracle, whose Luke Kowalski will reportedly talk about his work in technology policy, industry standards, community and government affairs — as well as content-centric application development of course!
Alfresco says that attendees will acquire the resources necessary to start creating CMIS applications, allowing them to participate in what it calls the "burgeoning" Composite Content Application marketplace.