Win two 2010 FIFA World Cup™ final tickets here
Mahindra Satyam has donated two extra tickets to the 2010 FIFA World Cup™ final to Computer Weekly.
The company which is providing software to the event and is an official sponsor of the event, has already contributed seven tickets which are being given away in a competition.
Please give us an IT related caption for the picture below. The best will win two tickets to the final on July 11 in Johannesburg. The prizes are just tickets to the final and do not include travel and accommodation.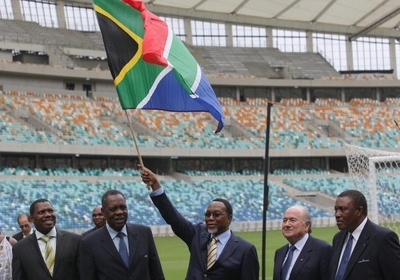 Please fill in your caption in the comments section and ensure you put your name and email in the correct fields.
I will judge the best caption on 15th May so you have until then.