Infosys boss will blog here from the World Economic Forum
I am happy to announce that BG Srinivas, who is a European head at Infosys will be posting blogs on Inside Outsourcing at the World Economic Forum 2010, which is in Davos from the 27th to the 31st of this month. He is also responsible for the engineering and product development business, globally.
The forum, according to Wikipedia brings together "top business leaders, international political leaders, selected intellectuals and journalists to discuss the most pressing issues facing the world including health and the environment."
So what will a senior executive at an Indian outsourcing service provider be doing there?
BG says, having attended the WEF for several years now he is interested so see what new themes and ideas will emerge from this global gathering.
"WEF is a great discussion platform for business leaders and politicians to assess and debate the state of the world's economy," he says.
BG says that this year's theme is 'Improve the state of the world – rethink, redesign, rebuild' and he wants to see what the role of technology in the process of regeneration.
"In particular, I expect to see the themes of digital networking, global talent, and sustainability play a key role in the forum's dialogues. Additionally, it will be interesting to examine the contribution emerging markets, such as India, China and Latin America, will make towards the further growth of the global economy, especially given their increasing strength and importance."
BG Srinivas, is on the Board of Infosys BPO and three other Infosys subsidiaries.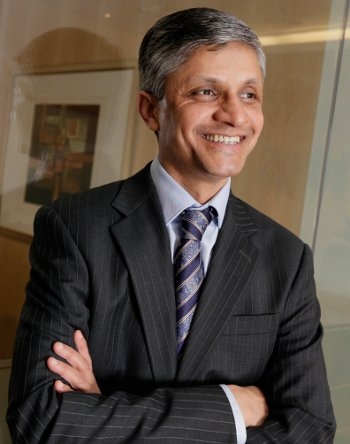 He was head of European Operations for Infosys Technologies and leadership the European business grew to $1bn in revenues. BG lives in London and has a degree in Engineering from Bangalore University.