EE finds Newcastle businesses to have highest demand for 4G but makes them wait
So 4G is now available in 11 cities in the UK, from EE, so businesses can start to consume high bandwidth services such as video.
I chose the headline I did because EE, previously known as Everything Everywhere, released some research in conjunction with its 4G launch.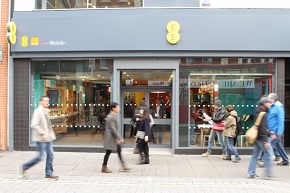 It found that businesses in Newcastle showed the highest demand for 4G services. But EE has not put Newcastle in its initial roll-out to 11 cities.
On a more serious note, I recently interviewed Accenture's CIO Frank Modruson. And he told me all about the importance of video to businesses today. He said as Accenture's internal IT head video is at the top of his wish list. Read the interview here.
It will be interesting to see how IT services firms react to 4G.
Are you planning to use 4G?