BT writes me a cheque for 3 pence
Last week I got excited when a large cheque came through my letterbox. Well it was physically quite big, as cheques go, but only for 3 pence (see picture).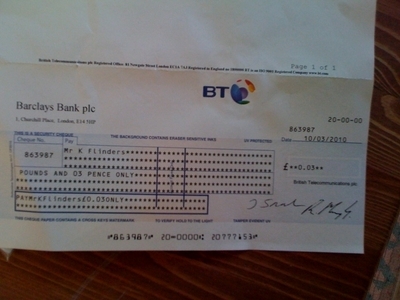 The letter that came with the cheque said "as agreed" but I don't actually know what it is for.
But what I do know is BT must have efficient processes to make processing a cheque for 3 pence viable.
Don't worry BT it won't be claimed because it is a great souvenir