What can be defined as wearable tech?
We're slowly moving into the wearable generation, and the number of people bringing wearables into the workplace is steadily increasing.
The battle of wearable technology is in full swing, with Microsoft launching its first wearable device just months after Apple announced plans for its Apple Watch.
When many people think of wearables, fitness trackers and smartwatches are what spring to mind.
But wearable technology can be anything from a health monitor to mobile controlled garments.
Or can it? Designer Lauren Bowker, founder of The Unseen, has roots in Chemistry and has developed a range of clothing that reacts to biological and chemical stimulus as opposed to just electrical.
Her garments, which she recently showcased at the Innovate UK event in London, are "human focussed" and include pieces that change colour depending "environmental fluctuations" or stimulation from the brain.
The first piece is made of leather and changes colour in reaction to the wind and air. Originally Bowker thought this type of technology could be used for F1 in order to assess the aerodynamics of vehicles, but began developing clothes designed to reflect the way wind and air passes over the human body.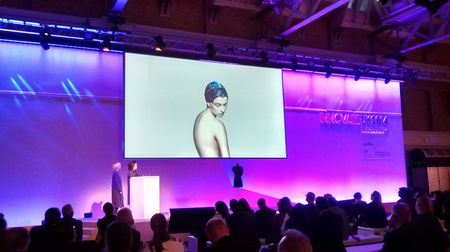 Another piece reacts to heat in the brain and therefore changes colour depending on your thoughts. It could be used in healthcare to communicate feelings that are hidden.
She says in the future, she hopes materials will be created for purpose, and there will be no need for disposable fashion, as one garment can be adapted to be suitable for all situations, moods and weather.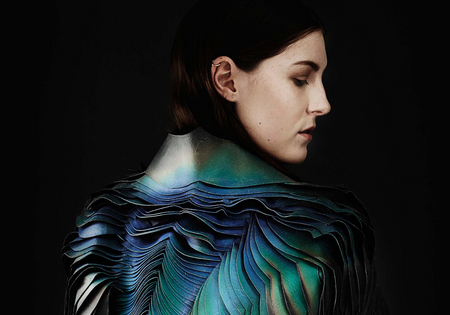 But she doesn't believe this is wearable tech, to her it's just material.
"Everyone is calling The Unseen wearable tech whereas we really don't want to be called wearable tech. There's wearable computing, which I see more as the smartwatches," Bowker says. "That to me is just another gadget."
Bowker points out that other fabrics such as polyester could been deemed wearable tech if the way it is used it taken into consideration, so people should be careful to address specific categories garments fall under.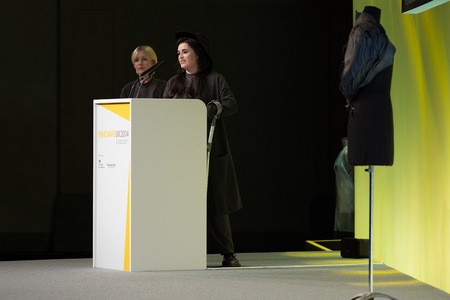 "Treat this as a design-led project rather than a recent trend." Bowker says.
A recent survey by Beecham Research found technology companies do not have the right approach to wearable technology and devices are not what consumers want to wear.
Not for profit organisation the London College of Fashion's 'Innovation Agency' works with technology companies to make technology driven clothing.
Matthew Drinkwater, head of the agency, describes working with Nokia on a digital skirt made of smartphones, and collaborating with Microsoft to create trousers that charge your phone in your pocket as just some of the projects the agency has worked on.
At Innovate UK Drinkwater showcased the Innovation Agency's Tinkerbell inspired dress, created during a collaboration with Disney using fibre optics and LEDs.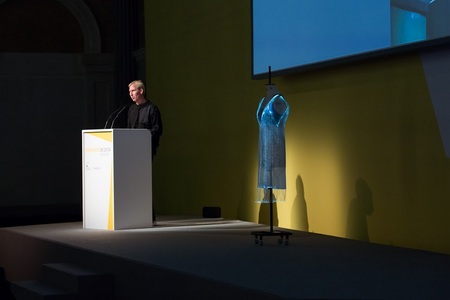 But again, he claims wearables should centre on fashion instead of simply being another branch of technology.
Drinkwater says: "Everything before had been functionality focus and device focus, we just want to try and use tech to make something really beautiful."