Video: Sony Ericsson Xperia Neo review - You are the one, aren't you?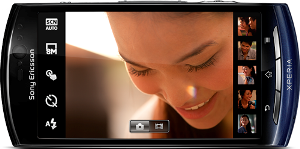 Having already reviewed the
Xperia Play (PlayStation games)
, the
Xperia Pro (slide-out keyboard)
and the
Xperia Arc (big screen)
I'm now looking at the Neo and wondering what makes this phone special if at all?
Well it might not have any one stand-out feature, it is a fantastic phone.
Hardware
The Neo has a 3.7 inch screen with a resolution of 480 x 854 pixels, it's bright, vibrant and colourful.
While smaller than the Xperia Arc, the Neo is the same size as the classic HTC Desire but a lot lighter, in fact this may be one of the lightest phones I've reviewed.
Whether that's a good thing or not is really a personal choice. I always find that I prefer a phone to have a good weight to it.
Like the Arc and Pro, the Neo has an 8.1 MP camera with LED flash and the great set of photo settings that comes with most Sony Ericsson phones such as face detection and image stabilisation.
I have to say that all three phones (Arc, Neo and Pro) take fantastic pictures, probably the best I've seen on a smartphone assisted by the Exmor R CMOS sensor that is being packed into the new Xperia phones.
The only other smartphone that has similar picture quality is the Nokia N8 but it's a bit of a rubbish phone.
The Exmor R CMOS sensor, in basic terms, helps take pictures in low-light conditions which is a welcome addition to a digital camera never mind a smartphone.
The Neo records 720p video and has a mini-HDMI port to not only watch video on your TV but the phone can also double up as a remote as well as allowing you to do everything, games apps etc. on the big screen.
The Neo also has a microSD slot which is expandable up to 32GB.
Software
The Neo runs on Android 2.3 Gingerbread which is the latest version of Android and, as you'd expect, has fantastic usability.
Sony Ericsson have added their own skin on top of Android which works very well, much better than previous versions.
On any of your homescreens you can pinch the screen and see all of your live widgets together and then hit the one you want to go to. It's very similar to the HTC Sense system but is still a useful and very cool addition.
Arranging your apps has been made simpler too, you can change the order of the apps by alphabet, size, date installed etc. and even a custom layout option where the app icons float and allow you to arrange them which way you see fit.
Sony Ericsson have also added folders so you can group your apps, similar to the folders on the iPhone 4.
Emails can be viewed on a dual-pane system where on the left you have your emails listed and on the right you're shown a preview of the highlighted message.
As many of you will know, their version of Android failed miserably last year as Timescape was by far the most annoying addition to Android in 2010.
For those of you that don't know what Timescape is, it's a social-networking add-on that compiles your Facebook and Twitter updates together for your contacts. Sounds good right? The problem was that the frequency of the updates made it messy and clicking through an update takes you to Twitter/Facebook and not the update so you'd need to log in and be really annoyed.
I was happy to see that extensive work has been done on the skin. Timescape is now an annoying widget that you can quite easily bin.
Mediascape has also had a makeover as it now runs much smoother with the music widget working extremely well and is now a much more pleasant experience offering a far better alternative to the default Android player.
It's small additions like these that make this phone a pleasure to use.
Conclusion
The Xperia Neo is, when stood next to some of it's siblings, a phone that may look to have nothing 'special' about it, but that's where first impressions can decieve.
This is a very powerful smartphone with a great camera and very good usability, it does everything well.
Expect this phone to take on the HTC Desire which was seen as the best phone of 2010.
See also: