Video: Lenovo k800 is the first Intel smartphone (only available in China)
Intel's CEO, Paul Otellini, announced today that Intel will indeed produce chips for smartphones which is great news… the catch is that the only place you can get the smartphone is China.
After Otellini confirmed Intel's involvement in the smartphone market, Liu Jun, senior vice president of Lenovo, joined him on stage and unveiled the Lenovo K800 Android smartphone running on a 1.6HHz Intel Medfield processor.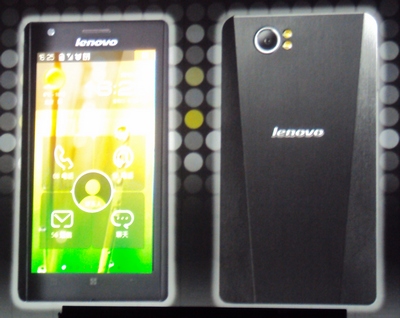 Medfield is Intel's 32-nanometer mobile chip and is part of Intel's Atom line. The first telecommunications company to carry the K800 will be China Unicom and it's scheduled to be available in the second quarter of 2012.
The phone itself has a TFT 4.5 inch screen, near-field communication technology, 8 megapixel camera, has 8 hours talk time and a stand by time of 14 days. There isn't much else that is known about the K800 but the demonstrations showed off the strength of the processor as it played 1080p video through an HDMI port to a external HDTV and some HD gaming.