Video: Android 3.0 Honeycomb and Motorola Xoom show the future of Tablets
One of the stars of CES 2011 was, surprisingly, not any of the tablets or mobile phones on show but Google's Android 3.0 Honeycomb OS, which debuted on the Motorola Xoom.
Honeycomb is the latest version of Android, designed for tablets. Google say they have developed "a brand new, truly virtual and holographic user interface".
Honeycomb boasts refined multi-tasking, elegant notifications, access to over 100,000 apps on Android Market, home screen customization with a new 3D experience and redesigned widgets that are richer and more interactive.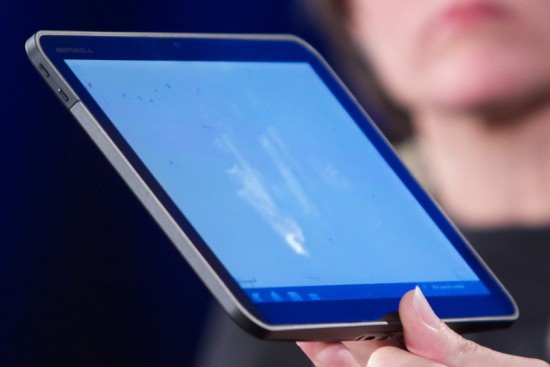 The browser has also been beefed up with tabbed browsing, form auto-fill, syncing with your Google Chrome bookmarks, and incognito mode for private browsing.
Honeycomb will also include Google Maps 5 with 3D interactions and offline reliability, access to over 3 million Google eBooks, and Google Talk, which now allows you to video and voice chat with any other Google Talk enabled device (PC, tablet, etc).
The Motorola Xoom boasts a 10.1 inch screen at 1280 x 800 resolution, 5 megapixel camera, 720p video recording and 1080p video playback powered by a 1GHz dual-core Tegra 2 processor.
Connectivity is good too with 802.11n WiFi, Bluetooth 2.1 + EDR, and packs a 32GB hard disk with a very nice 10 hour battery life.
If that's not enough the fact that it will be compatible with 4G internet (not currently available in the UK) surely makes this the best tablet around at the moment.