The Nio Virtual Buddy System
While I was at CES in Las Vegas a few of weeks ago, it was not surprising that a fair few gadgets caught my eye. While at Eureka Park where the technology start-ups were all stashed away, I came across Nio, "the unforgettable accessory".
Essentially, Nio is a very small key ring which uses Bluetooth technology to pair with your Apple device (but they have to be either a iPhone 4S, iPad 3 or later!). Clip the Nio to your bag and when the Nio wanders too far away from your phone, it will sound an alarm.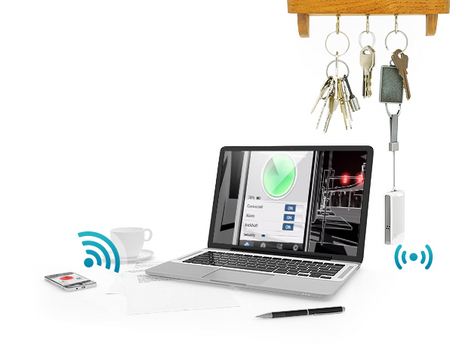 You can set the alarm between two and 20 feet, as well as being able to adjust the sound, volume and vibrate settings. You could also attach the Nio to other precious things like your wallet, keys, laptop, luggage or even pets, and as long as you stay with your Apple device, it will alert you if these things move out of your designated area.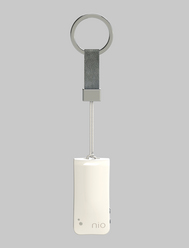 It is tiny and weighs a mere 10 grams so you would hardly notice it and it also holds a three month charge. It is intended to retail at $59.99 which is rather a hefty on-off price to pay, but I only think that because I'm not a forgetful person (touch wood!), however some people I will not name in the Computer Weekly office, I would recommend buying three!
While in Las Vegas, Nio was looking to speak with retailers and more interestingly, with telecoms companies for accessories for corporations. Everyone has a colleague who has left their work laptop in the back of a taxi at least once, this would go towards protecting company hardware as well as data protection issues by preventing the device from getting into the wrong hands.