The Gadget Show Live HANDS ON: Microsoft 3D scanning
Now this was by far the coolest gadget I saw at The Gadget Show Live this week: Microsoft's Kinect for Windows software development kit, Kinect Fusion.
After all the (well-deserved) hype over 3D printers, I was seriously impressed to have a play with a 3D scanner which used only a Windows PC Kinect and this free developer software.
The software works by taking multiple images and fusing them together to create a 3D scan. It is still in beta developer mode, so can be subject to glitches, but it's a great way to allow people to have a go with this technology.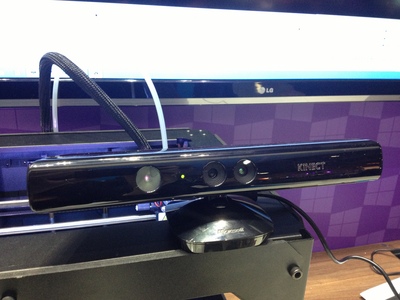 I got my head and shoulders scanned by the Kinect and the next moment it turned up on the screen in front of me. It took a while to get it right, as it seemed a bit sensitive as I twirled around on the spot many many times. But finally I saw a morphed version of myself on the screen. This image can then be manipulated in 3D on the computer and sent through to 3D printer to print out. While the scanning process took only a few seconds, once we got the technique right, the printing takes an hour or so to print a miniature head – sadly I wasn't allowed to have a mini-me printed out.
In order to show you how this worked, I asked an unsuspecting, yet curious, passer-by to give it a go so I could film the process:
Take one regular Gadget Show visitor: