Samsung Galaxy Tab 10.1 Finally Set To Come To The UK
Samsung were prevented from rolling out the 10.1 Tab across the UK and Europe after Apple successfully obtained an injunction. However, that has now been partly lifted, with the lawsuit being disbanded outside of Germany.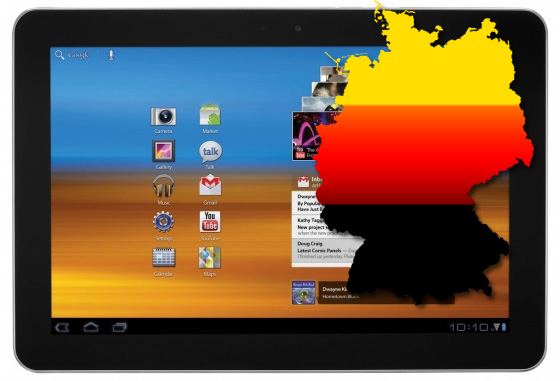 The injunction, which was granted by the Dusseldorf Regional Court, has been lifted as the court are deemed not to have the power to cease sales of the tablet outside of Germany.
This now means that Android 3.1 powered tablet is free to be bought and sold throughout the UK as well as other European regions.
A spokesperson from Samsung is quoted as saying to T3, "Samsung welcomes the Dusseldorf District Court's decision to suspend the pan-European preliminary injunction against the Samsung GALAXY Tab 10.1."
They continued by adding that, "Samsung is fully committed to providing our innovative mobile devices to the market without disruption, and ensuring that consumers have a wider selection of innovative products to choose from. We look forward to the opportunity to reassert our intellectual property rights at the hearing scheduled on August 25."
Is this just a case of Samsung winning a battle whilst Apple focus on the war? Because, as it stands, I can't see Steve Jobs and co leaving this alone. In the mean time, the Germans, who initally were able to buy the 10.1, will have to remain tabletless until this is all resolved.