Earlier this year I wandered around Holborn until I discovered a life sized Google map pin pointing towards a concealed door to a warehouse.
Inside was an intricate maze of concealed doors, rooms behind book cases and tunnels in the back of fridges – an experience designed to highlight the usefulness of the various Google apps available on smartphones.
Google search app
The setting was a kitchen, and a very specific salad recipe made with unknown ingredients. We were encouraged to shout various commands at Google to find out what ingredients we were meant to use and what they looked like.
I use an iPhone, so Siri would usually be my go-to for such things (and I gave up on him a long time ago) and it was very reminiscent of days spent asking Siri mundane questions.
Using the "O.K Google" feature to power the Google search app was a little clumsy at times, it not always understanding my accent and misinterpreting the words. When it did pick up what I said it was useful, especially with Google Search behind it.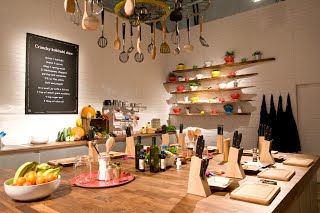 Image: Google
The most useful thing about it is the app's ability to recognise context in what you're asking it. It uses key phrases in your previous sentence, such as names, to add context on any follow up questions you ask about it without having to repeat the subject matter of the search. This is pretty useful, but like all things not 100% accurate.
Google Translate
The Google translate app, although perhaps not practical in a situation that requires real-time translation, is very useful for filling in knowledge gaps.
A feature I couldn't use on my iPhone, but worked well on Android, was the real-time scanning and translation feature. Using the phone's camera, text in the user's environment, such as on labels and signs, can be scanned and translated from its current dialect into the chosen language of the user. Handy if you're travelling and don't know whether you're reading the sign for a toilet or a train station platform.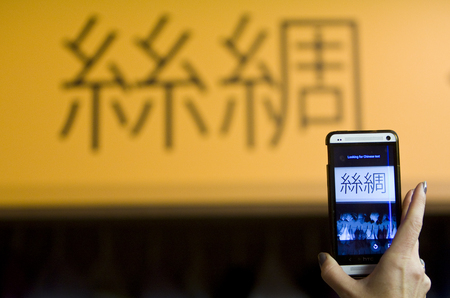 Image: Google
There is also a feature allowing the user to type words or phrases in one language, and translate into any other language. The translation can then be read back to you in the target language to help with pronunciation.
Google for work
Probably the most important of the Google apps for business users are the Google apps that enable remote working and picking up where you left off on any device.
There are a combination of apps that help with this, including docs, sheets and slides for editing, and Drive for storing and file sharing between computers and individuals.
These can be used either on and offline, and also collaboratively so updates can be made and shared with other participants of a document.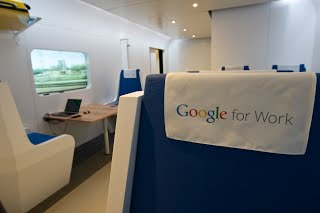 Image: Google
This sort of thing always works better if you're on a phone or tablet, as a laptop has the ability to perform most of these tasks offline without the need for such applications.
Although not all functionality is available, it still makes document collaboration and sharing a lot easier, especially on the move.
Drive for work allows users to edit files on iOS and Android devices, and on the web, and allows several people to update documents at the same time if online, and auto-saves to ensure changes aren't lost.