Nokia announces five new phones and a Windows tablet
Today at the Nokia World event in Abu Dhabi, Nokia announced its new range of products, including three new members of the Asha family, two new Lumia "phablets" and a Windows tablet. Although the new phones have different screens and cameras to the previous models, not a lot has changed.
Lumia 2520 Windows Tablet
The new Lumia 2520 is the first Windows tablet developed by Nokia, and it promises to work anywhere and offer the best indoor and outdoor readability on its 10.1 inch HD display.
As usual with the Lumia series, it's available in a range of colours including black, white, turquoise and red. Admittedly the Windows Surface also comes in different colours, but somehow this tablet looks sleeker; a cross between a Surface and an iPad for those who like to sit on the fence.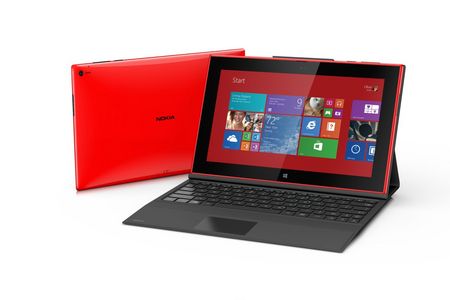 The camera is 6.7 megapixels (MP), which seems like nothing next to the 41MP of the Nokia Lumia 1020 smartphone or even the 20MP of the new Lumia 1520. Some may argue that a camera isn't the main focus for a tablet, but when there's a phablet on offer from the same company that also offers a more powerful camera, which would you go for?
It also has 4G LTE and Wi-Fi, as well as the ability to fast-charge, which might come in handy in the morning when you've forgotten to plug it in the night before.
Lumia 1520 and 1320
The massive six-inch screen on these new smartphone tablets allows an extra column of icons to appear on the home screen, filling the navigation up with even more confusing imagery. The Windows Phone dashboard has always been a complicated mesh of colours, so nothing is different there.
The high-end 1520 comes in yellow, white, black or glossy red, and has a 20MP camera with optical image stabilisation, which promises to produce sharp quality images even in the dark. It also has a 1080p full HD display to make it easier to read when you're out and about.
It has four built-in microphones for use with Nokia Rich Recording for better audio on video capture, as well as Microsoft Office. The downside though, is it's estimated to set you back $749.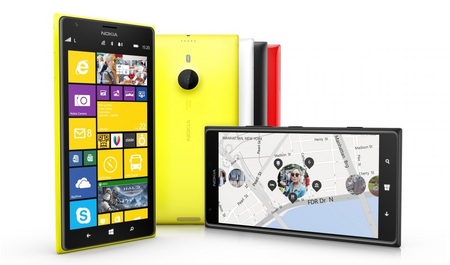 The lower-end model Lumia 1320 is estimated to cost around $339, but does have a lower resolution screen at 720p, as well as a smaller 5MP camera. However, it claims to be better in a business environment, including built-in Microsoft Office and applications such as Microsoft Exchange and Lync.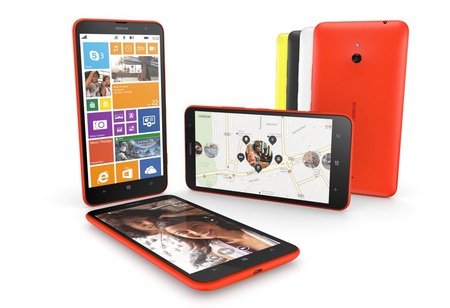 Available in orange, yellow, white and black, it still feels and looks like a Lumia, without the outrageous price tag.
Asha 500, 502 and 503
The Nokia Asha family has been designed to offer a smartphone experience at a lower price. Perhaps the most innovative feature of these phones is the ability to use and swap between multiple SIM cards to allow the best tariff, meaning you could use one SIM for calling and one for data.
The Asha 500 has a small 2.8-inch screen and a 2MP camera. Designed to be a cheap smartphone, it's estimated to be available for $69 in Africa, Asia-Pacific, Europe, Latin America and the Middle East.
The Asha 502 is slightly bigger with a 3-inch screen and a 5MP camera to match the Lumia 1320. With a starting price of $89 in Africa, Asia-Pacific and the Middle-East, it offers a slightly better experience than the 500, with only a small increase on the price.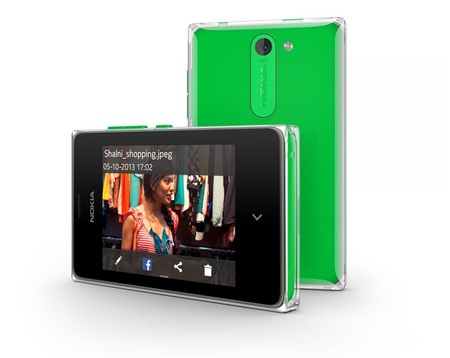 Finally the Asha 503 also has a 3-inch screen and 5MP camera, but with 3.5G connectivity and Corning Gorilla Glass 2, it's a step up from the other Asha models. It's estimated at $99 in Africa, Asia-Pacific, Europe, Latin America and the Middle-East.
The announcement of these new Nokia products comes just ahead of Microsoft's acquisition of Nokia's mobile phone business.