New Raspberry Pi 2 opens doors to Windows
In this guest post David McClelland shares his thoughts on the announcement of the Raspberry Pi 2.
Performance boost plus Windows 10 support for new Pi PC.
The new Raspberry Pi 2 was announced today promising a performance boost to make it 'the second PC in the house'.
At today's launch event its creator Eben Upton revealed a ripened Raspberry Pi with a quad-core ARMv7 processor and 1 GB RAM, claiming 6 times the speed of the previous B+ model.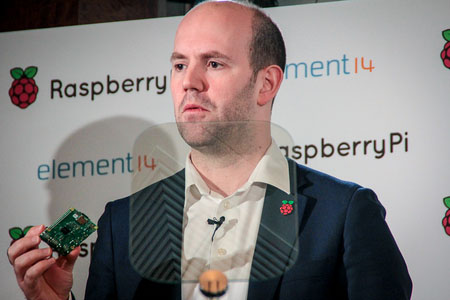 Eben Upton, Raspberry Pi creator, reveals the Raspberry Pi 2
This improved performance opens the door to a range of additional applications in schools and industry, as well as in the home.
Its in-home credentials may have been further boosted by the announcement that the Pi 2 will support both Ubuntu Linux and, thanks to a 6-month collaboration with Microsoft, Windows 10.
However, exactly what you'll be able to do with a
Windows-powered Pi
isn't entirely clear, even whether it will include a desktop user interface.
Speaking to Computer Weekly, Upton confirmed that the version of Windows 10 that Microsoft is to make available for free would be an IoT edition "more like what Microsoft did for Galileo [an Intel-based Arduino-compatible developer board].
Microsoft has yet to make a statement about its exact capabilities, we don't want to create an unjustified impression as to what capabilities it's going to have."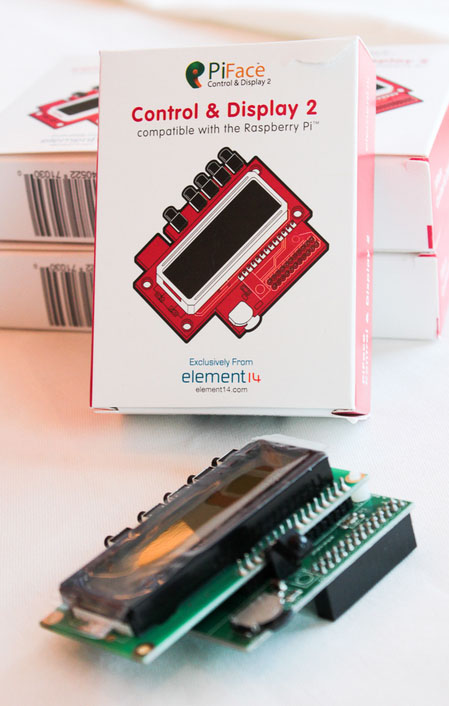 A range of accessories are also available for the maker-friendly Pi
Despite the power-up the Raspberry Pi 2 maintains full compatibility with previous versions, sporting the same credit-card form factor and, importantly, the bank-card friendly price.
Since its release total sales of the maker-friendly machine have topped 4.5 million, and Upton anticipates a further three million units will ship this year alone. Not a bad return when initial sales projections for the Raspberry Pi were only in the 'tens of thousands' range.
Images: David McClelland