Logitech Competition: Winner announced!
Congratulations to Mark Parry!
Mark has won the Logitech Business BCC950 Conference Cam with his winning caption for the image below: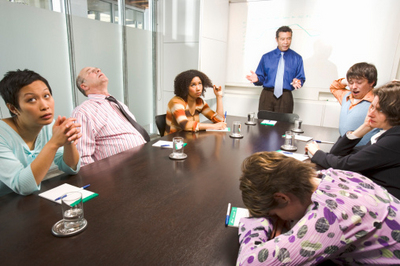 "As the Custard Cream presentation moved into its third hour, the team found their enthusiasm regarding the choice of next week's office biscuits waning."
Congratulations Mark – enjoy your prize!