Lenovo's answer to Google Glass - function over fashion?
I wrote a story a little while ago about Beecham Research's survey on wearable tech. The study found consumers will not partake in wearable technology if it does not match their fashion needs as well as their functional requirements.
So when I saw these pictures of the Lenovo smartglasses prototype, my eye went straight to the necklace battery.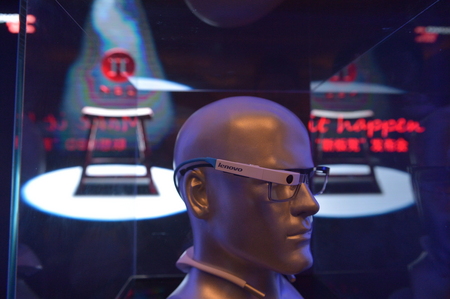 Photo: Lenovo
I couldn't help but wonder whether this addition would end up hindering the sales of the product in the future. This is a classic case of function – increased battery life – over fashion. And besides, wouldn't it get hot during use? If the PC maker is hoping to compete with Google Glass, it might have to try a little harder aesthetically.
Although Lenovo has been doing well in the PC market, it has recently been looking into ways to collaborate with other organisations to extend its market reach.
The glasses have been developed as part of Lenovo's New Business Development (NBD) initiative aiming to accelerate internet of things based Chinese startups. The smartglasses are one of three smart devices developed, including a router and an air purifier.
These products are aimed at the Chinese market, and run Chinese operating systems optimised for use with the internet in that particular region.