Huddle for Office - A new integrated experience
It has been a busy year for Huddle, with its launch of the Huddle Note app for collaborative file sharing and its partnership with Tibbr for file sharing in the cloud.
Now, Huddle has announced that it is integrating with Microsoft Office to allow employees to collaborate on documents in the Huddle secure cloud via Microsoft Office applications.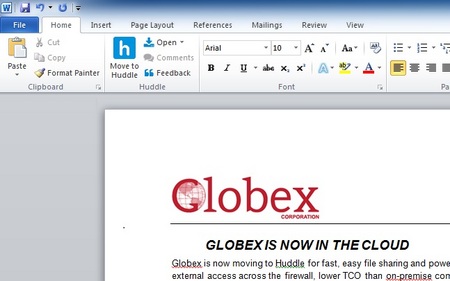 Users will be able to save their work directly into their Huddle accounts through Microsoft Office, and Office documents such as Powerpoints, Word documents and Excel files will have the Huddle comments stream alongside it to allow users to interact and collaborate on work.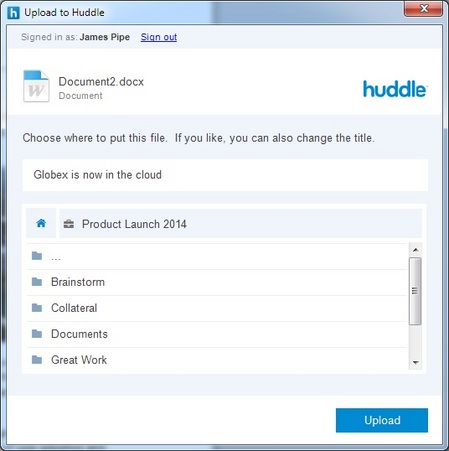 Huddle believes the next step for business is to move into the cloud, and provides content collaboration platforms for enterprises and governments. https://www.computerweekly.com/news/2240212784/Barnardos-uses-Huddle-Note-for-collaboration-and-communication
Huddle for Office integration will allow users to save documents directly to the Huddle cloud, comment on files directly from Office applications, view recent files instantly and track changes, comments and updates via Huddle's full audit trail.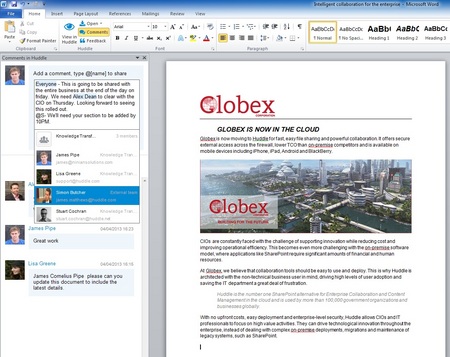 Alastair Mitchell, Huddle CEO, said: "Skipping between the applications on your desktop and cloud service to share information and discuss files with people is time-consuming and disrupts your workflow. With Huddle for Office, you can continue working in the desktop tools you're used to, but all of your feedback, files and updates are stored and shared in Huddle's secure cloud.
Huddle's Office integration is available now.