HTC launches rainbow Windows Phone 8 devices, much to Nokia's dismay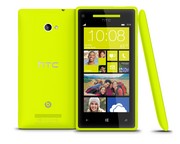 The predominantly Android manufacturer, HTC, has unveiled two Windows Phone 8 devices, the 8X and the 8S.
The phones have taken inspirations from the Windows Phone Live Tiles providing a '3D pillow-like design' and 'bold, sophisticated and adventurous colours.'
Similar to the
Nokia Lumia 920 devices
launched a couple of weeks ago, the designers have gone for bright day-glow colours, including California Blue, Graphite Black, Flame Red and Limelight Yellow.
Nokia head of sales and marketing found these colours a little too similar to his own flagship devices and tweeted the following in response to the launch.
The devices feature Beats Audio and an 8mp camera which supports 1080p video capture, which can capture images in low-light. The front camera is 2.1mp with an ultra-wide angle which will fit four people into the shot.
The 8X has 16GB of internal storage and weighs 130g, while the lower-range 8S has 4GB of storage with an expandable memory and weighs 113g. The 8X has a 4.3-inch HD display, while the 8S is smaller at 4-inches with 800×480 resolution.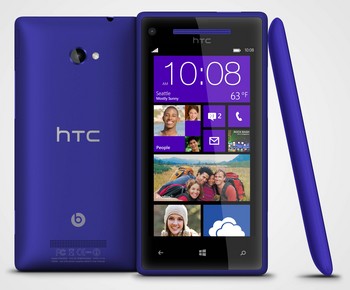 Th devices will be available from the beginning of November (ollowing the launch of Windows 8) on Three, Orange, T-Mobile, Vodafone, O2, Virgin Media, Carphone Warehouse, Phones4u, Brightpoint and Brightstar Tech Data.