Google launches new Nexus 5 smartphone with Android KitKat OS
Google has revealed its new LG-made Nexus 5 smartphone, a lighter, thinner version of the previous Nexus 4. Despite the change in size, the touchscreen itself is actually bigger, and the device runs the new version of the Android operating system, 4.4 KitKat.
The new KitKat OS promises more Google features, including voice searching and the new Hangouts App which allows all of your messages to gather in the same place for easy access. Just say "OK Google" and you can send a text, Google search, play a song, or pretty much do anything you want.
The new Android OS also aims to use less memory on your phone to ensure that more smartphone users with lower-end Android devices can take part.
The handset is sleek and slim, and includes a 5-inch full HD display. It also claims to be the fastest Nexus yet, including 4G/LTE Wi-Fi and enhanced camera lens all for a starting price of £299.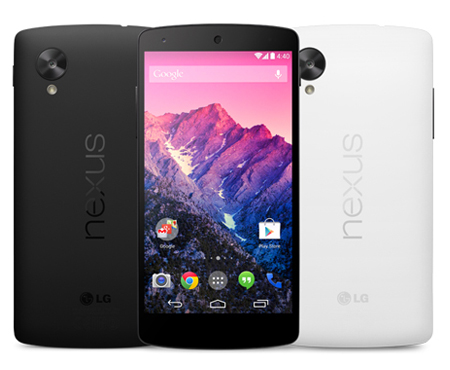 Image: LG
The Nexus 5 is already available in certain countries on Google Play, and soon it will be available from chosen retailers. Android KitKat comes with the new smartphone, and will soon be available for previous Nexus models and other smartphone devices.
Check back to Inspect-a-gadget at a later date for a hands-on review of the Nexus 5.