Gadget show live 2014: SunnyCam video recording eyewear
The wearable technology trend that is sweeping the world has so far mainly been about health monitors and fitness bands to track your activities.
But the SunnyCam is more towards the Google Glass end of the spectrum, and features a pair of cool sunnies with an embedded camera between the lenses to record your life as you're living it.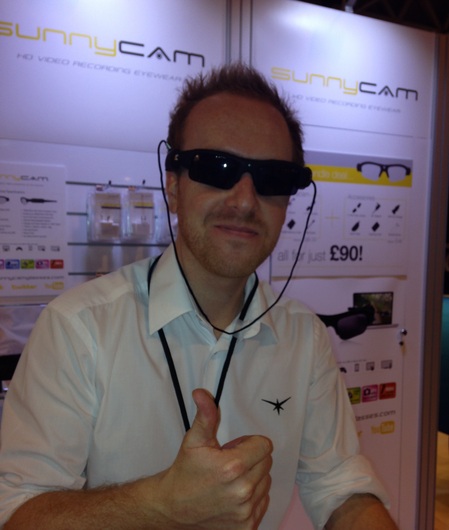 As well as having a camera built into the frame, each pair of glasses also has a port for a Micro SD card to record on to so videos can be uploaded straight from the device after filming.
The glasses are capable of recording HD 1280 x 720 AVIs or taking regular JPGs through a mount free camera situated between interchangeable lenses.
Although this device does not use the lenses themselves to relay information to the user as Google Glass would, these glasses are still a step up from other similar gadgets on the market such as a GoPro camera, as you don't have a tiny camera sticking out of your helmet.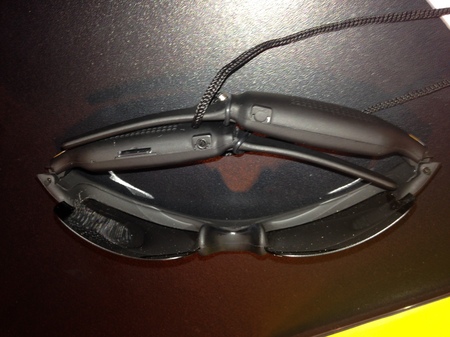 The pair that was on display at the Gadget Show had quite chunky arms, presumably to incorporate the touch controls, Micro SD card and rechargeable battery that fit into the frame.
This did make the glasses slightly uncomfortable, but I was told that a new slimmer version of the specs will be released this year.
They're available on the net for around £89.99, and there are lots of cool accessories you can get for them too such as new lenses, glasses cleaners and screen cleaners.