Four years in the making: The best of the best.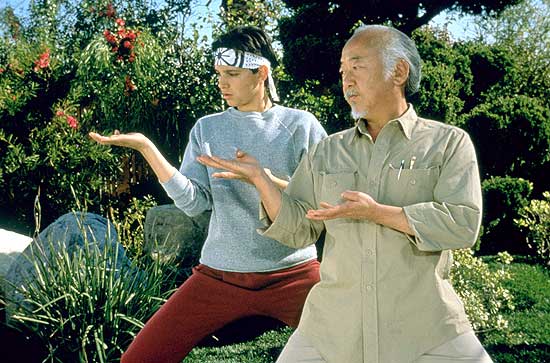 Having created this blog and nurtured it for the past four years, I've decided to put the best blog posts/videos from the best on one page.
Diary of an outcast: Apple's Special iPad 2 Event
I will start with my favourite post, the infamous Apple event. I had been invited to Apple events before but somehow started getting missed off the list. I hate Apple so it was no surprise that they didn't want me there. Safe to say that after this post not only was I missed off the list but Computer Weekly never received an invite from Apple ever again.
iPhone Vs N97
This was the first big video project that me and David (video editor) put together. At the time I was so happy that I'd got the N97 I decided to make a video pitting it against the iPhone while mocking Apple's advertising campaign. Little did I know that the N97 would prove to be the worst purchase I've ever made in my life.

brightcove.createExperiences();
HTC Desire HD Review
David (who stars in this video) and I wanted to do something different and create a cool video review. This is what we came up with.
Sadly once we started recording David (and the department he worked for) were made redundant. It didn't effect the video but it wasn't a happy time for us. Having cleared out his desk he set up at home the next day to finish it. This was our last hurrah and the last video I made. Very proud of it.
What is the best mobile OS around?
At this point, no one wanted to be in any of my videos. The company was starting to cut back on them and so I tried to play four roles with four outfits and a moustache before I got told that what I was doing wasn't a productive use of my time. Honestly, how could they say that?
This video used to have a voting element that has since been removed because we couldn't afford to pay for the server the flash sat on.
The most ambitious video we ever tried.
Video: The future of business cards, I'm not taking the Poken
There was a girl I was desperate to go out with at my work. I needed to do a video to have a reason to talk to her but the only thing I'd been sent was a Poken. No phones or cool gadgets. Somehow I persuaded her to help me make this video. We're still together 🙂
Video review of the wiimote like Gyration Air Mouse
This video is pretty much when I realised that I can be funny. What people don't realise is that filming didn't take long but discussions between David and I on what was funny took forever.
He would stand there saying "That's not funny" every time I cracked a joke or did something stupid. Or one of my favourite lines of his was "You might think that's funny, but it isn't".
Video: Palm Pre vs the iPhone – The big debate
I had 2 weeks before Christmas to do a video armed with my wit and a white wig that was left over from a very bad 'Back to the future' spoof I'd made where I played the Doc. That video was so bad that the company we producd it for sent us a letter saying that if the video ever saw the light of day, they'd sue my a** off.
David went on holiday with a week left of editing/filming to do so I didn't have anyone to tell me that what I was saying wasn't funny and some of the editing is a bit off. It's still a good video but we felt it was rushed.
Video: I heart iPad – Dating website matches man to iPad
What do you do when you get your hands on an iPad before the UK release? Write a review. Then what? Make a video about having a special relationship with it. Yep, not sure why.
The HTC and Google story: A love affair and a tragedy
Lord knows what compelled me to write this. Had I taken more time to craft it, I think it could've been great but when I read it now I feel it's rushed. Still good, where the idea came from I'll never know.
Video: Flip Mino HD review
This video took 84 takes. For no reason at all I couldn't stop laughing during recording. We got in trouble because it was meant to take a couple of hours but took almost two weeks.
Video: Zeemote review – Is this the future of mobile gaming?
I did this video because Zeemote said that they'd give me a free phone if I reviewed it. So…
GeeklyWeekly Sexy Halloween Special
Wow, how bad is this video? It doesn't even have anything to do with gadgets!!