CES 2015: A summary of this year's Consumer Electronics Show
As a first-time attendee of CES I distinctly remember thinking on my flight over to Vegas: "What have I let myself in for?"
It turns out the answer was a week of no sleep, motivational videos designed to make you cry and more gadgets than I could shake a stick at. It doesn't matter what time it is in Vegas, there's always something going on, and with the show spread over three major areas across the city it's almost impossible to take everything in.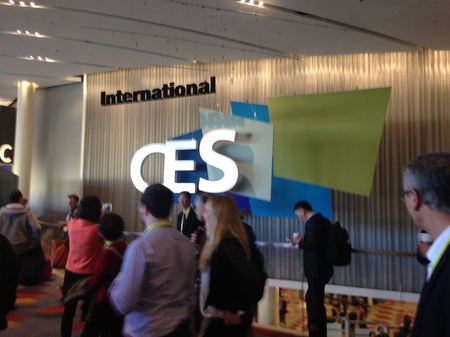 But here are the top trends I noticed during my week in Sin City:
People aren't interested in JUST data collection anymore
One of the biggest themes of the week was the concept that devices that collect data are no longer useful unless they are able to interpret it and make changes for the better.
At the show, Shawn G DuBravac, chief economist and senior director of research at the Consumer Electronics Association, discussed the need for a "feedback loop" whereby the analog input method for digitisation and curation is then used to influence and change behaviour, feeding back to the original input method.
It was widely agreed across the conference that until this feedback loop occurs, digital and connected technology will not contribute towards a better and more convenient standard of living.
Everyone is focussed on making things "better"
CEA representatives were saying it, Samsung's CEO was saying it, the big boss at Intel was saying it – everyone agreed that the internet of things and other connected technologies could act as a gateway towards a better existence for human beings.
According to Samsung's keynote at the opening of the show, "better" means different things to different people, and the public said the technology of the future should "be faster", "save time" and "track efficiency".
And that's just everyday life – Intel spoke about how its RealSense technology can allow automated drones to more easily navigate on their own, allowing easier drop off of items such as medical supplies.
The firm also shared its plans for a more diverse workforce by launching its own Diversity in Technology initiative, aiming to improve not just technology but the industry itself.
The wearables market is as confused as ever
The last few years at CES has seen wearables move from a possible future concept into a full blown industry segment. The problem is, wearables still don't know what they want to be.
In the CES Marketplaces innovation hall technology booths were split into sections, which included Wearables, Health & Wellness, Fitness & Technology, Smart Watches and Sports Tech, all of which contained, amongst other things, wearables of some kind.
Some of the products could have landed in any of these categories, and the line between several of these segments is very thin.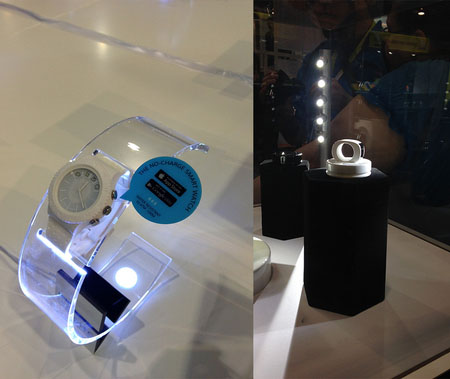 With fashion designer Lauren Bowker claiming earlier this year that she doesn't like her scientific designs being referred to as wearable tech, it's clearly an industry that, although has many products already embedded into people's lifestyle, doesn't know where it's going.
I think wearables is a technology category becoming a bit too big for its boots, and it needs to decide where its loyalties lie – fitness, wellness or convenience.
3D printing is actually going somewhere
Last year 3D printing seemed like a gimmick that would never take off. Now it's a legitimate industry used for activities such as rapid prototyping, and many products surfaced at CES that could expand the opportunities of the 3D printing market.
Intel's plans to integrate Intel's Core i7 processors within HP's upcoming HP Multi Jet Fusion 3D printer is a step towards fast printing for functional items such as chainlinks and other working parts for the engineering industry.
A 3D printing pen that allows users to draw a functioning 3D object was also on display in the Marketplaces hall, as well as many smaller 3D printers for home use that could solve expensive outsourcing problems for wannabe engineers.
From a concept people scoffed at to a range of technologies with practical uses, the 3D printing industry has come along in leaps and bounds.
The Chinese market is booming
Once technology was only manufactured in China on behalf of other businesses, but now Chinese companies are huge, and producing products for both domestic and international markets.
From smartphones to smarthomes, China definitely had a huge presence at the show this year, and the trend doesn't look to slow down any time soon.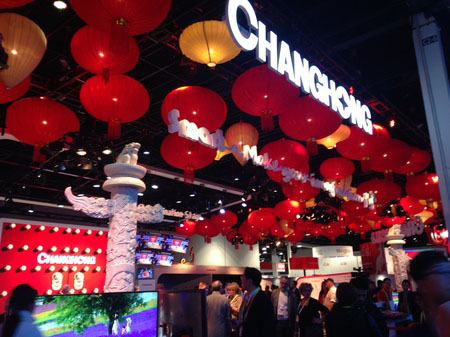 The internet of things and smarthomes are both the fastest growing and least developed segments
Everyone was talking about the current proliferation and development of the internet of things this year, including the smarthome and how connected devices can help to improve people's lives and save people time.
However much like wearables, some of these technologies still don't quite have the edge that's needed to make them as useful as they could be.
We discussed earlier technology must provide information that allows users to manipulate and improve their environment in order to fully prove its usefulness.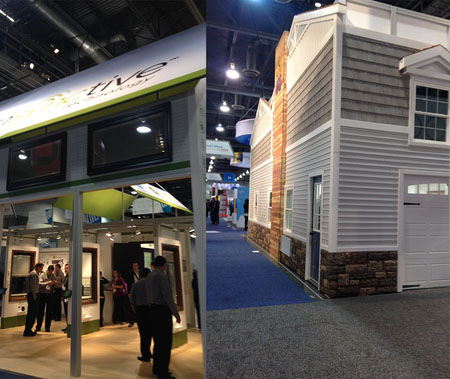 What was also highlighted by Samsung's CEO was the need for greater collaboration between different industry segments and regulators to ensure the internet of things is able to properly move forward and work seamlessly.
Looks like we have a lot to keep an eye on over the next year!