CES 2014: Samsung announce new range of products
Samsung has been a busy bee at the Consumer Electronics Show (CES) this year launching products left, right and centre, including new tablets, additions to its current ATIV product range and even a new range of appliances for the home.
Galaxy NotePRO and Galaxy TabPRO
The new NotePRO and TabPRO each have 12.2inch screens with more than 4 million pixels, making them fully HD and a good platform for viewing pretty much anything, especially magazines, papers or ebooks. The dashboard can allow automatic feeds or news updates, allowing users to customise their experience.
With Samsung's CEO of the IT & Mobile division hailing 2014 the year in which Samsung will establish "leadership in the tablet market", we have high hopes for these sizeable tablets.
The new TouchWiz interface replacement, dubbed Magazine UX, sits on top of an Android 4.4 Mobile OS and utilises tiles for smoother user interaction. Add some new productivity software and these devices could make the perfect companions in the workplace.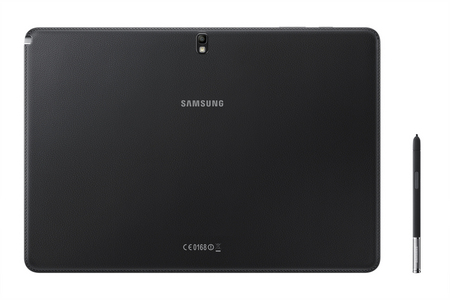 Specs
Display Size: 12.2-inch (10.1-inch or 8.4-inch also available for the TabPRO)
Resolution: 2560×1600 16:10 Widescreen
ATIV Book 9 2014 Edition
A Windows 8 machine with new and improved 14 hour battery life makes this device more portable, and it has a new Underwriters Laboratories certified keyboard to increase comfort while typing.
The device has two processors to choose from, so you can make sure that the performance is suited to your needs. It's small, light and comes in black. The display, which is 15.6 inches, is 125% clearer than the previous ATIV 9, and the device comes with SPlayer+ pre-installed allowing lossless audio playback along with a Wolfson DAC chip.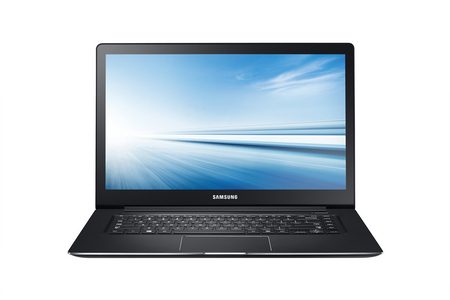 Specs
Display Size: 15.6-inch FHD
Resolution: 1920 x 1080
OS: Windows 8
Processor: Core i5/i7 ULV
Memory: 8 GB
Dimensions: 374.3 x 249.9 mm
ATIV One7 2014 Edition
The new ATIV One7, which is being marketed as an "all-in-one" PC, allows better connectivity with mobile devices and an immersive multimedia experience.
The PC has 1TB of storage and can act as a secure cloud service for saving and accessing documents or photos through Samsung Link. Samsung SideSync can also be used via Wi-Fi or USB and the remote power-up feature ensures that you can access your data even away from home.
With a 24-inch full HD screen and 178 degree viewing angle, this PC is perfect for work or play.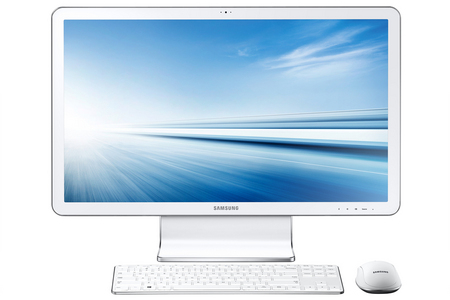 Specs
Display Size: 24-inch LED full HD with 10-point touch screen
Resolution: 1920×1080, 16:9 with 178 degree free viewing angle
OS: Windows 8 64 bit
Processor: 4th generation Intel Core i3/i5
Memory: 8 GB
Dimensions: W 575.4 X H 345.4 X D 26.6mm