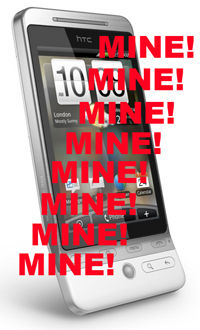 Apple have decided they will sue HTC for stealing their ideas. Good one Apple, you never steal ideas or names or anything like that!
Steve Jobs said:
"We can sit by and watch competitors steal our patented inventions, or we can do something about it. We've decided to do something about it," said Steve Jobs, Apple's CEO. "We think competition is healthy, but competitors should create their own original technology, not steal ours."
Does this sound familiar? Yes of course it does because they're trying to sue Nokia too and will probably go for Palm too at some point.
[Source: Gizmodo]