Apple announces iOS 8 at WWDC 2014
At this week's WWDC 2014 – the conference that tells developers everything they need to know about what Apple has planned for the future – Apple introduced its next mobile operating system iOS 8.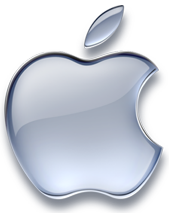 The new OS brings with it over 4000 new APIs in order to allow developers more opportunity to make applications for Apple's flagship iPad and iPhone devices.
There was a focus on the new HealthKit API, which will allow developers to build apps directed towards fitness and health services. With speculation of an Apple wearable on the horizon, enabling applications such as this could be a step in the smartwatch direction.
Apple also took a leap towards the internet-of-things trend with its new HomeKit API, designed to allow developers to make apps that will allow communication with other devices around the home.
Finally, Apple lightened the restrictions on its touch ID technology, meaning that users will now not only be allowed to access their iPhone lockscreens with the touchpad, but also log into apps. This is of course only on the 5S at the moment, but may also be used with future iPhones.
Although this announcement isn't quite as exciting as the eagerly speculated iWatch, it still encourages the use of smartbands/watches with Apple devices in the future, and brings us one step closer to using our phones to control all things household.
Developers have access to iOS 8 now, but the rest of us will just have to wait.