Android One - smartphones for consumers in emerging markets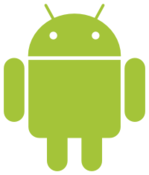 For many, information and education are unobtainable. However, the internet has provided 'knowledge' to those who need it since its birth. It does not matter who you are – of you have an internet connection you can find out anything you want.
Android's new Android One initiative aims to help people in under-developed countries not only access the internet, but use it to its full potential.
At Mobile World Congress this year, Facebook's Mark Zuckerburg claimed most of the cost of accessing the internet is acquiring a data plan as opposed to an internet enabled device, and people are discouraged as they don't see the need for internet access.
But on the Android official blog, Android names hardware, software and connectivity are the main barriers to access. It aims to combat these by offering the Android One range – a set of smartphones with features such as expandable storage and dual SIM capabilities.
To ensure these devices suit the needs of the emerging markets, they will be made of affordable components from hardware partners Micromax, Karbonn, Spice and MediaTek, and gain regular Android updates from Google. To lower the price of data, those already using an Airtel SIM can download software updates from free in the first 6 months of phone ownership, as well as 200MB worth of Google Play apps.
Indian retailers are already selling the devices at a starting price of 6,399 rupees, and phone manufacturers such as ASUS, HTC and Lenovo have jumped on board.
Android aims to expand the programme into Indonesia, the Philippines and South Asia (Bangladesh, Nepal, Pakistan, and Sri Lanka) by the end of 2014.