WorldSkills 2011: Apprenticeships at Cisco, 3M and XMA launched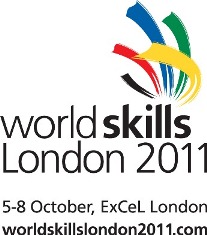 WorldSkills kicks off today at Excel in London and will run from 5th-8th October. WorldSkills London 2011 is the world's biggest international skills competition, covering hairdressing to stone-masonry to ICT skills.
Celebrating the plethora of skills on show, companies are using the event to launch new apprenticeship schemes and hire apprentices.
Out of the 1,300 apprenticeships being launched at the event, technology companies 3M, Cisco and XMA have announced new apprentice placements.
Zoe Dickson, HR director at 3M said: "As an innovation company 3M will always need talented individuals to ensure we can continue to grow and prosper into the future. The very best companies look for the very best people. However, being technically skilled is not enough in itself – equally important are those 'soft' skills such as the ability to interact with others and communicate effectively."
Lesley Giles, UK Commission for Employment and Skills (UKCES) said: "Engineering is an area that is expected to increase as the UK looks to develop high level skills in STEM (Science, Technology, Engineering and Maths) subjects. This will be critical as we move towards the future and also in replacing workers set for retirement."
Computer Weekly is supporting the Worldskills event as a media partner and has been following competitor, Matthew Mack, during his training to compete at the event.