FDM's military personnel take to the streets for Poppy Appeal
As a Royal British Legion Poppy Collector myself, I was pleased to hear that FDM Group had its own uniformed personnel supporting London Poppy Day this year.
In its efforts to close the IT skills gap the company offers a training programme for ex-military personnel, which was first launched in the US and came to UK shores in 2013.
The IT service provider put together a Corporate Office Collection Team of six uniformed military personnel, along with representatives from the British Legion and Barclaycard as well as FDM Ex-Forces consultants and employees who collected on behalf of the Royal British Legion's appeal.
The team took part in the London Poppy Day event, an initiative which began eight years ago when a small group of ex-military friends decided to pin on their medals and sell poppies over their lunch breaks around Lloyds of London. After collecting £500 in two hours they realised the potential in the idea and London Poppy Day was born.
This year the collection day ended at Leadenhall Market where the armed forces met to celebrate their efforts.
FDM Group has a strong background in supporting the armed forces. In February this year it signed the Ministry of Defence's Armed Forces Corporate Covenant.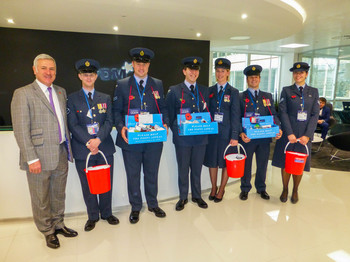 The Armed Forces Corporate Covenant enables businesses and charities to voluntarily pledge and outline publicly how they are willing to commit to the Armed Forces community.
In addition, FDM's UK Ex-Forces Programme offers ex-forces personnel IT training in several business and technical disciplines. The training is then followed by commercial experience at FDM for at least two years.
In the US FDM runs a Veteran's Programme which focuses on transitioning veterans into professional IT consultants. The company offers 17 weeks training at its New York based academy, and two years employment with FDM once fully qualified.
FDM's staff will also be amongst those starting the Poppy extraction process at the Tower of London this week.