Codio video runs through BCS Certificate in Computer Science Teaching
Codio has released an Ask the Expert's video which investigates the best ways of teaching computer science through coding in schools.
This is the third video in the Ask the Expert's series from Codio, with the episode focusing on the BCS Certificate in Computer Science Teaching.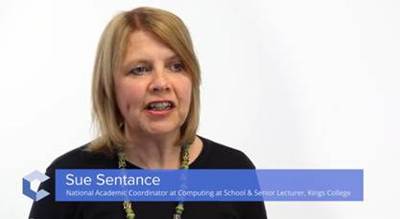 The video gives advice to teachers who are considering taking the computer science accreditation.

Throughout Sue Sentance, National Academic Coordinator at Computing at School (CAS) and Senior Lecturer in Computer Science Education at King's College London speaks to Codio about the structure of the certificate and the benefits for teachers.
BCS e-assessors Ghita Kouadri Mostefaoui and Fintan Culwin also provide their insight.
Phillip Snalune, co-founder of Codio, said, "Our collaboration with BCS underlines Codio's commitment to helping teachers reach the level of proficiency required to deliver excellence in the teaching of Computer Science.
"We hope that this video helps teachers understand what the certificate entails and how it could help them develop both their confidence and technical skills."
You can watch the video here: https://www.youtube.com/watch?v=a7-DaG19yC0