Durban conference showcases key role of ICT in climate change policies
There will be lots written this week about the United Nations conference on Climate Change taking place this week in Durban.
Already the International Telecommunications Union (ITU), together with a coalition of industry partners, has said it will be using the Durban COP 17 conference to promote ICT technologies as the 21st century's most valuable problem-solving tools. ITU believes it is imperative that they be included as an integral part of global climate change policy.

Download this free guide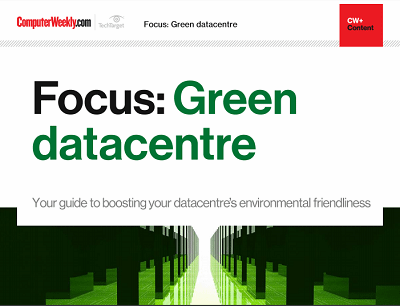 Datacentres - 5% of the world's global energy
Don't be a Trump. Datacentres currently represent 3 to 5% of the world's energy. That's the same as the entire aviation market. Your environment needs you! Do your part and click here.
By submitting your personal information, you agree that TechTarget and its partners may contact you regarding relevant content, products and special offers.
You also agree that your personal information may be transferred and processed in the United States, and that you have read and agree to the Terms of Use and the Privacy Policy.
The coalition's message is simple: ICTs such as smart grids, intelligent transport systems and the so-called 'Internet of Things' have extraordinary potential to reduce the greenhouse gas (GHG) emissions of other high energy-consuming industry sectors, and must be included in any meaningful climate change policies at the global, regional and national level. To prove its point, the coalition will be showcasing how the ICT industry is using technology to reduce its own carbon footprint.
During the 10-day conference, the coalition says it will undertake a number of initiatives to get the message across, including two new ITU reports showing how ICTs have helped Ghana mitigate and adapt to the effects of climate change.
With climate change and Durban in mind this week, though I suspect not as high profile as it has been previously, I liked this blog written by Colin Curtis, director of sustainability at Dimemsion Data, who discusses how the company's own IT department has performed in reducing the organisation's carbon footprint, notably through virtualisation.