Singapore's pragmatic approach to technology disruptions
Conceived in 2014, Singapore's National Health IT Masterplan is coming to fruition, with key projects such as the National Electronic Health Record (NEHR) system already in place.

Download this free guide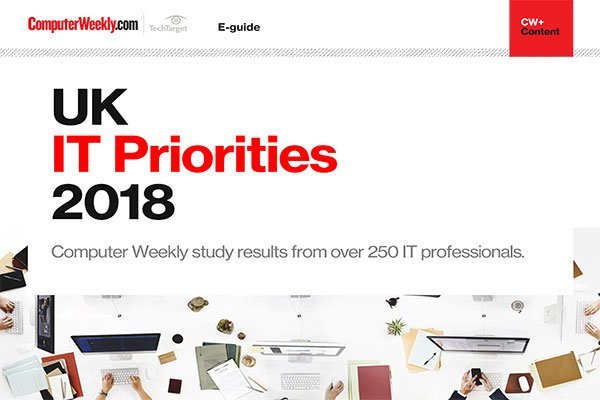 2018 UK IT Priorities survey results
IT organisations in the UK and across Europe are starting to accelerate the move to the cloud. Read more about the key areas in which senior IT managers are planning to invest in over the next 12 months.
This was revealed by Singapore's health minister Gan Kim Yong earlier this week at the opening of the National Health IT Summit, a gathering of top medical and IT practitioners in the city-state.
The progress of the masterplan is laudable, given that it normally takes more than a few years to rally an entire industry together on a single mission to harness IT to improve patient care and medical outcomes.
It also helps that Singapore's healthcare sector is dominated by public healthcare clusters operated by a handful of government-linked service providers, making it easier to tackle challenges such ensuring the portability of healthcare records across otherwise disparate IT systems.
Indeed, the NEHR – and more importantly, the healthcare data it holds – is key to Singapore's efforts to take its affordable, world-class healthcare system to the next level.
Besides giving physicians a "single version of truth" on each patient's health condition (thus enabling better care), the NEHR's repository of medical information is a gold mine for uncovering treatments for medical conditions that affect Singaporeans.
The Singapore National Eye Centre, for one, has started looking into the dropout rates for the use of glaucoma medications among Singapore patients, which could in turn lead to further investigations on the efficacy of those medications.
The National University Hospital System has also successfully made use of data to improve clinical practices, leading to a significant reduction in the number of patients requiring blood transfusions after a knee replacement surgery.
Another notable development in Singapore's healthcare IT landscape is the use of robots to care for patients.
Prototypes are currently being developed and could ease the manpower crunch that has been plaguing Singapore's healthcare industry for years. While most people don't expect robots to replace nurses, they could help with tasks like administering medications (thus eliminating human errors) and lifting heavy patients.
The Singapore government's pragmatic approach in harnessing technology has always stood out for its laser focus on execution and outcomes, even if it means losing political brownie points from those displaced by technology disruptions.
As Gan said in his address: "Disruptions are often painful, but if the disruptions have the potential to bring about meaningful benefits to patients and their families, and to our healthcare system, we must not be afraid to allow them to take place. Better still, we should disrupt ourselves proactively before we are forced to do so".