There's nowt so QR as farm folk
T-Mobile has see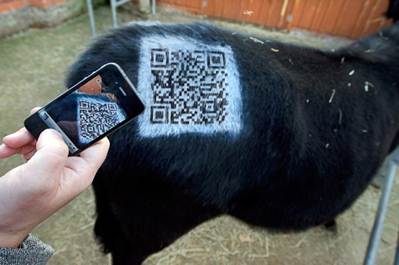 n the future and it is QR-coded cows. In a particularly creative brainstorm session some bright sparks came up with the idea of spraying a QR code on a cow so farmers can look-up its details using a smartphone.
Farmer would brand their cows with unique QR codes which, when scanned, would link people to the cow's personalised webpage.
Wouldn't it be great if it was a Facebook page? Did anyone ask the cow? From the publicity pic of her backside, Daisy does not look pleased.