Photo story: Government CIOs turn green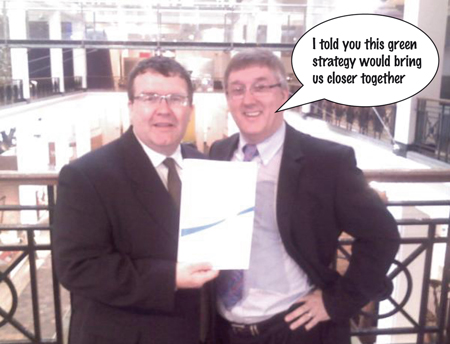 Minister for transformational government Tom Watson and government CIO John Suffolk show off the Greening Government ICT strategy document.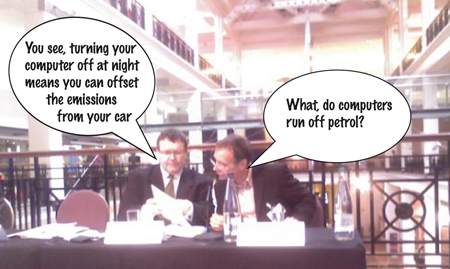 Tom Watson and Defra CIO Chris Chant look more closely at the document.
Caption competition: Can you come up with a wittier caption for these photos? Add your suggestions by posting a comment below!