Free Wi-Fi isn't worth the risk...
Troels Oerting, the head of Europol's cybercrime division told viewers of BBC's Click that they shouldn't use free Wi-Fi for sending secure data such as when they log into an online bank, to avoid being attacked by hackers. A hacking attack would be the least of your worries if you happened to live near a former colleague. He once threatened his neighbours with extreme violence after he found out they were surfing on his home WiFi. Be afraid…be very afraid.

Download this free guide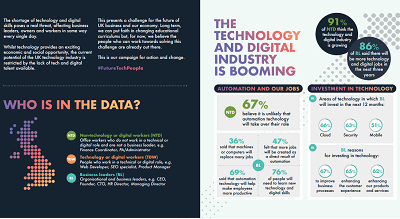 Infographic: How to future-proof UK technology
There is no doubt that the technology industry is booming right now, bringing with it exciting social and economic opportunities. However, there is a real fear that the UK industry may be stunted due to the lack of talent available. This e-guide helps to break down the future fears and expectations of dozens of business leaders and tech workers.