Computer Weekly's Olympian readers
London has been celebrating the milestone of a year to go to the start of the 2012 Olympic Games, and as such, current and former athletes are focusing on their top priorities.
To prove the point, Roger Black, the British Olympic 400m silver medallist in the Atlanta Games in 1996, has had a busy week. On the one year to go anniversary, he took part in the first race in the new swimming pool in the Aquatic Centre in London's Olympic Park.
But that wasn't enough for him. Eager for more excitement and to take his pre-Olympic preparations to another level, the next day he visited Computer Weekly, to deliver our team with lots of Olympic goodies and, more importantly, doughnuts.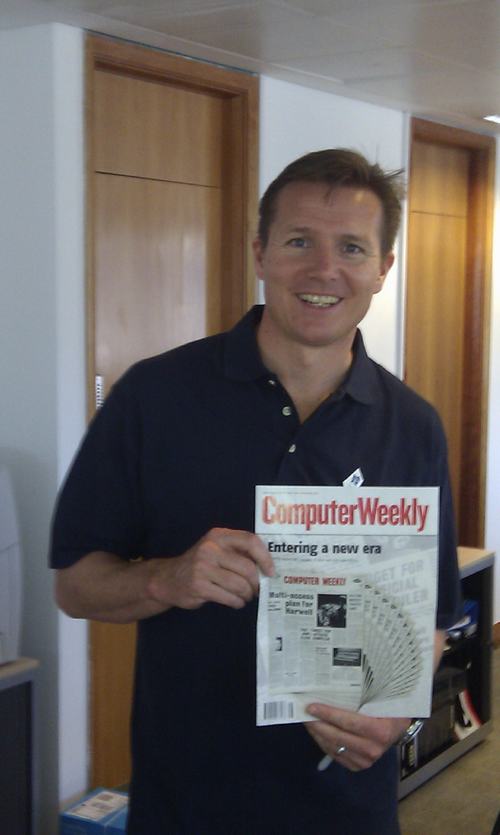 Black is an ambassador for Cisco, the official networking partner of the 2012 Olympics, who had a bit of a hand in bringing him to CW Towers, but let's face it – he didn't need much convincing.
So, lucky reader, feel the privilege of being part of our elite Olympian audience.