Top five gorgeous Christmas IT gifts for geek girls and guys
Searching for the right present for the IT professional in your life? Check out these gorgeous gifts for geek girls and guys.
1. In this server stack jacket you can feel at home even while dashing down the freezing cold high street to Maplins for those last-minute essentials…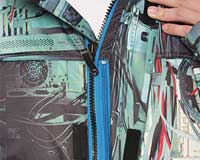 2. Rebecca Ward's recycled keyboard 'neo-luddite' jewellery is so beautiful it would beat a blue box from Tiffany's in my books.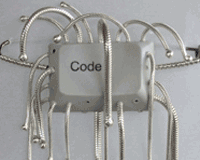 3. Conducting a relationship via VoIP? Mark your commitment with this working sterling silver microphone ring from Etsy, complete with connecting cable. It's perfect for podcasters, too!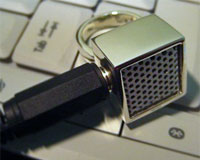 4. If you're already suffering a little from the party season, why not try to get your head formatted correctly with these HTML tag earrings, which feature in Gearlog's top ten geek-gifts round-up.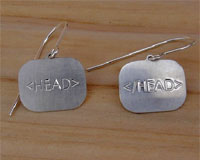 5. And finally these Insert / Delete key cufflinks will smarten up any gent's suit.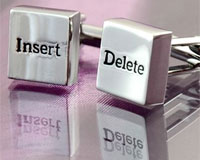 Seen any IT-gifts you'd love to find under the tree? Show and tell by posting a comment below…