Spam video - how to stop spam harming business productivity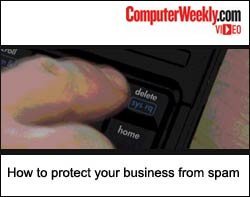 We have just released a new video about combating spam in the workplace and I'm really proud of the way we've put it together… It's a departure from our talking heads' videos and is a bit more creative and therefore, I hope, more compelling viewing.
Let us know what you think.

If you like funny spam videos then I have posted a round-up previously.
We have also got another great peice of multimedia on the site today – Kevin Turner, Microsoft COO, tells us how to get that mega bucks job in IT in an exclusive podcast.