ComputerWeekly.com - we''ve explained the changes in a new video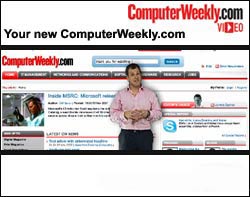 If you hadn't noticed – ComputerWeekly.com has had a major facelift.
Whenever websites redesign it can be confusing for regular users to find the information they are after or to understand why we have made these changes.
If you want to understand the changes without taking the time to browse through the site then take a look at our video, which is just two minutes and explains all the major changes to ComputerWeekly.com.