What do employees want from 'bring your own device' schemes ?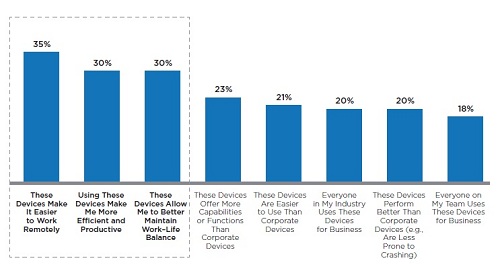 Conventional wisdom suggests that employees like 'bring your own device' to work schemes because of the potential they offer to use the latest high-tech gadgets, with the most sophisticated capabilities, rather than lower tech devices often used by businesses.
However, research by the Corporate Executive Board, shows that this is an urban myth. Employees main concern is whether the devices they use make it easier to work remotely, improve productivity, and to keep a work-life balance.
For more: Download the CEB's report -'Building consumerised end-user services'