The financial costs of losing corporate data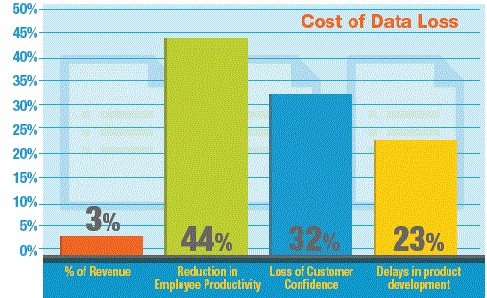 Nearly half, 45%, of UK organisations have suffered some form of data loss in the preceding 12 months, research by EVault in association with Computer Weekly reveals. Some 7% have reported four or five incidents during the year.
Dealing with such data issues has cost UK businesses an average of £34m, equivalent to 3% of revenue, while ongoing effects have been a reduction in employee productivity (44%), loss of customer confidence or loyalty (32%) and delays in developing a new product or service (23%).
You can download the full report here.