Take-up of TOGAF doubles in 12 months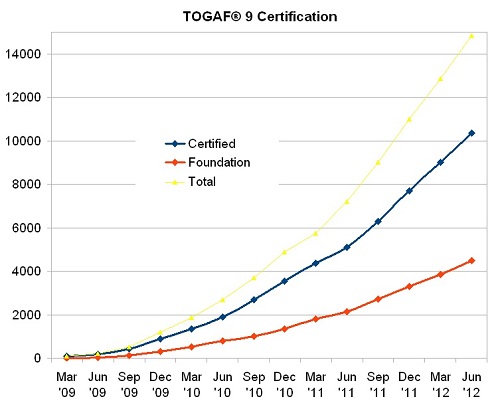 Source: The Open Group
The take up of the enterprise architecture methodology, TOGAF, is booming, the latest figures from The Open Group show.
The number of individuals with TOGAF 9 certification has doubled over the past 9 months. The number of individuals certified as of the 1st July 2012 was 14,851, an increase of 7,640 in the past 12 months.
The TOGAF framework is used by businesses as a tool to improve efficiency. Take-up has been greatest in the UK, closely followed by the USA, Netherlands and Australia.
You can download in-depth reports and guides on TOGAF from the Computer Weekly research library.