IT departments 'coming out of recession' - CW research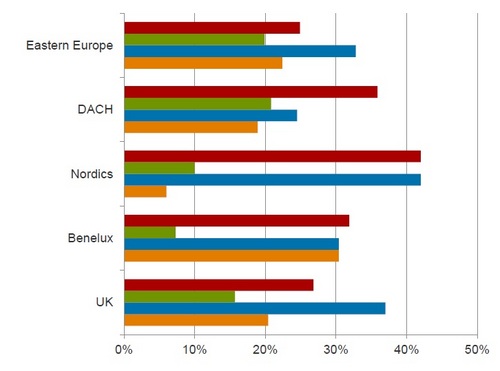 (Click on the images to enlarge.)
IT
organisations are reporting stronger signs of recovery from the recession,
Computer Weekly/TechTarget's research reveals. In the UK, some 15% of IT
professionals surveyed, say business is back to normal, while over a quarter
say they have been unaffected by the recession. IT professionals in other parts
of Europe appear more optimistic. Over 35% of IT professionals in Germany,
Austria and Switzerland, say their IT departments were unaffected by the
recession, rising to 42% in the Nordic countries. In Eastern Europe, 20% of IT
professionals say their organisations are back to normal. At the time of
writing, we are awaiting the results from our survey of IT professionals in
France, which may well paint a different picture from the Northern European
countries.
You can download a report giving more results of our European IT priorities research free from Computer Weekly.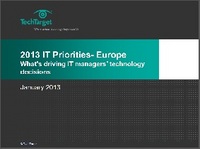 Normal
0
false
false
false
EN-US
X-NONE
X-NONE
/* Style Definitions */
table.MsoNormalTable
{mso-style-name:"Table Normal";
mso-tstyle-rowband-size:0;
mso-tstyle-colband-size:0;
mso-style-noshow:yes;
mso-style-priority:99;
mso-style-parent:"";
mso-padding-alt:0in 5.4pt 0in 5.4pt;
mso-para-margin-top:0in;
mso-para-margin-right:0in;
mso-para-margin-bottom:10.0pt;
mso-para-margin-left:0in;
line-height:115%;
mso-pagination:widow-orphan;
font-size:11.0pt;
font-family:"Calibri","sans-serif";
mso-ascii-font-family:Calibri;
mso-ascii-theme-font:minor-latin;
mso-hansi-font-family:Calibri;
mso-hansi-theme-font:minor-latin;
mso-bidi-font-family:"Times New Roman";
mso-bidi-theme-font:minor-bidi;}