How long should you store Big Data ?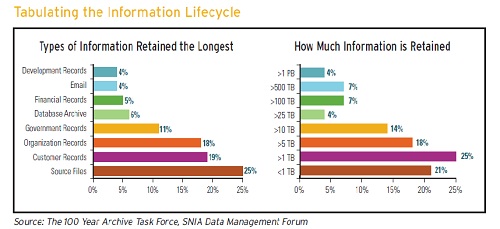 As businesses invest more in analytics technology to extract valuable intelligence from business data, managing and storing that data becomes more challenging.
This graph shows which types of data companies typically retain for the longest. Source files, customer records and organisational records are at the top of the list.
One difficulty is that much valuable company data is stored in spread sheets and documents held on people's personal computers.
Managing this data requires a proper information lifecycle strategy which ranks data by its value to the organisation.
You can find out more here in this report from Cognizant.