Growth of PC shipments worldwide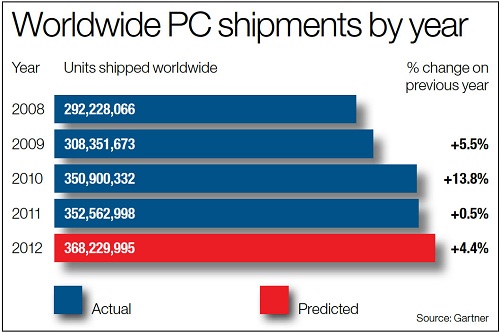 PC shipments grew faster than expected in the first quarter of 2012, as businesses began upgrading to Windows 7. However the demand for consumer PCs has slowed as more consumers choose tablets and mobile devices as an alternative to traditional desktop PCs.
Source: Gartner
Read exclusive articles from Gartner analysts from Computer Weekly.