Do we really want to become digital citizens ?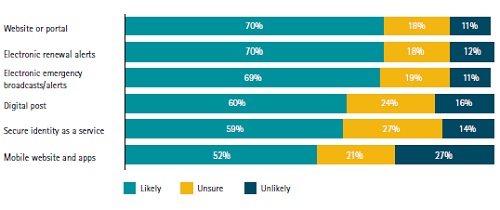 Source: Accenture
Digital government is firmly on the political agenda as the public sector looks for ways to do more with less. But do people really want to interact digitally with government ? Research by Accenture suggests the answer is yes… but only to a point.
Most people are happy to interact with the public sector through the internet and email when they are initiating a query or a transaction. They prefer to use the internet for tracking queries and making payments. But when it comes to resolving a problem, the study shows, people still like to talk with a real person on the phone.
You can read more here. Download the full study.