Under the cover of darkness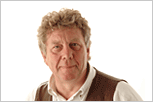 The downturn/recession may provide a useful cover for companies to make cuts they wouldn't be able to get away with at other times – i.e. pull the christmas party, withdraw sponsorship, stop personal development training, cancel projects etc.
So check out what your company sacrifical lambs might be and offer up one of your own that you don't mind loosing in order to protect the ones you value.