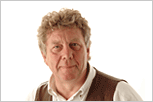 My children were at home recently. Apart from the piles of washing and an emptying refrigerator it was a lonley feeling. They were on-line and connected most of the time – away in the world's of their own.
Connecting to a human by blood-line means you can be ignored, being connected to people on-line is another matter.
It wasn't all bad, at night, on the sofa, one miscreant took her mum through Facebook's photo-montage of university life. It showed up a difference between men and women.
Most blokes I know don't want to know what their children get up to (envy) whereas mothers do (living vicariously). The moral of the story is that at least we got to refresh parts of the bandwidth we never normally reach – A virtual Heineken moment.