Hello support, could you change my password?....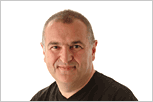 I think it would be great if all first line support teams followed the same sort of attitude as staff at British Bank, Lloyds.
A man who chose "Lloyds is pants" as his telephone banking password said he found it had been changed by a member of staff to "no it's not"
Full story here
from the Beeb, I am not sure if any of my passwords would get through?