Have you got the 'invisible blog'?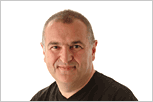 There are many tools around the web that validate and suggest improvements to web pages and blogs.
I ran into
Websitegrader
yesterday and was suitably impressed. I think this makes a good addition to my '
unloved blog'
post from a couple of days ago.
Its free.